THE SCIENCE BEHIND IS CLINICAL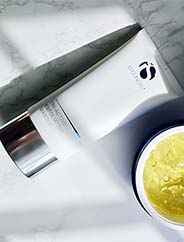 Extremozymes are enzymes produced by plants living in extreme environments that assist survival and adaptability. These miracles of adaptation can also be used to protect human skin from damage caused by environmental extremes.
iS Clinical draws from the natural selection processes of specialized extremophilic organisms, pioneering the future of skin care in terms of ultimate protection for healthy skin.