Skin Analysis

---
Start your journey to great skin with this complimentary facial.
Our beauty expert will recommend service options and ideal products to help you achieve the results you desire.
---
Anti-Aging Facial

---
Get glowing skin with this highly effective anti-aging facial that includes a collagen infusion with Vitamin C, and peptides.
This service will leave your face feeling fresh and bright. After this treatment, you'll notice better firmness and fewer wrinkles and fine lines.
45 minutes
---
Customized Facial

---
The ultimate personalized facial, designed to renew your complexion! Everyone's skin is different. Some people have oily skin, and some have dry skin, some have combo skin or sensitive skin or weathered skin.
Your skin is unique, and the service you get for your skin should be too. Your custom-designed facial includes deep cleansing, exfoliation, contour eye treatment, extractions, and renewing masques suitable to your unique skin type.
60 minutes
---
Full Lift - NuFace Trinity Pro

---
What is Microcurrent?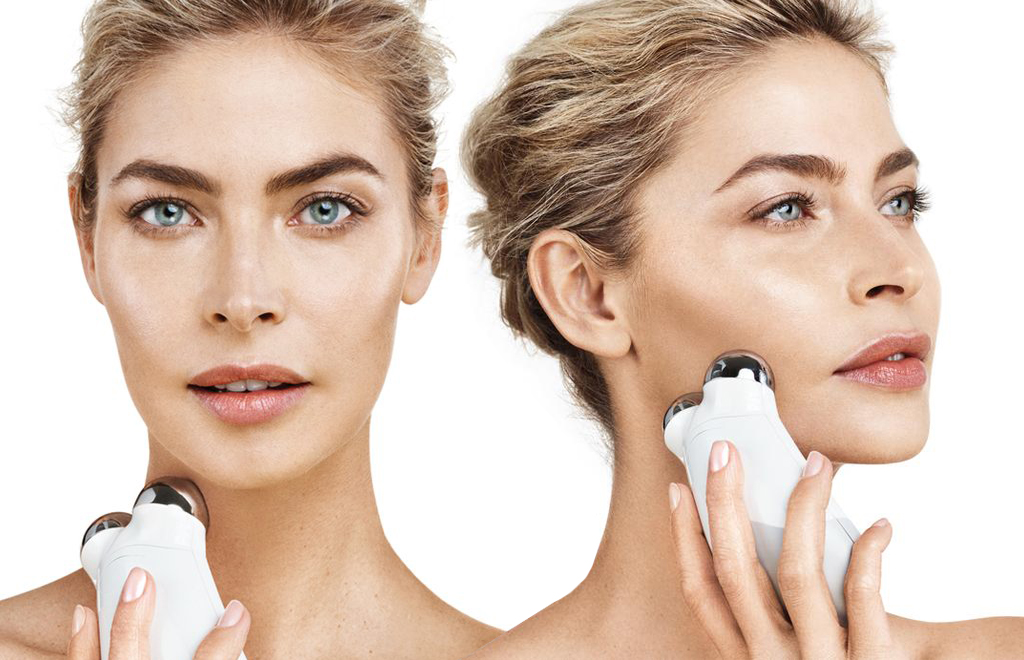 Microcurrent is a clinically tested therapy treatment, and one of the hottest innovations in the anti-aging industry. It is used in top spas and medical offices for facial contouring, toning and firming of aging skin. Microcurrent is a low-level current that mimics the body's natural current and can provide both instant and cumulative anti-aging results. Because microcurrent works sub-sensory, the treatment is soothing and most clients feel nothing at all.
Micro currents tighten and tone facial features with invisible expression lift programming. Great as an add-on to any treatment, we recommend weekly treatments.
Why Microcurrent? As we age, our body's natural current begins to slow down (just like our metabolism) leading to sagging skin, loss of contour & wrinkles.
15 minutes